Louisville is home to several music festivals during the year, including the 3 largest ones known as Forecastle, Bourbon & Beyond, and Louder than Life.
What is Forecastle?
The Forecastle Festival is a three-day music, art, activism festival held annually in Louisville, Kentucky. The festival was founded in 2002 as a small gathering of local musicians in Tyler Park, and steadily grew into a national attraction that now includes major touring acts and an economic impact of over $20 million per year.  Forecastle was selected as one of Rolling Stone's "Coolest Festivals" and has an annual attendance of over 75,000 fans at Louisville Waterfront Park. It attracts attendees from nearly all 50 states, 2000 cities, and a dozen international countries. Past headliners include The Black Keys, Jack White, Beck, Sam Smith, Outkast, LCD Soundsystem, Arcade Fire, Chris Stapleton, My Morning Jacket, Sturgill Simpson, Alabama Shakes, The Flaming Lips, The Avett Brothers, Widespread Panic and more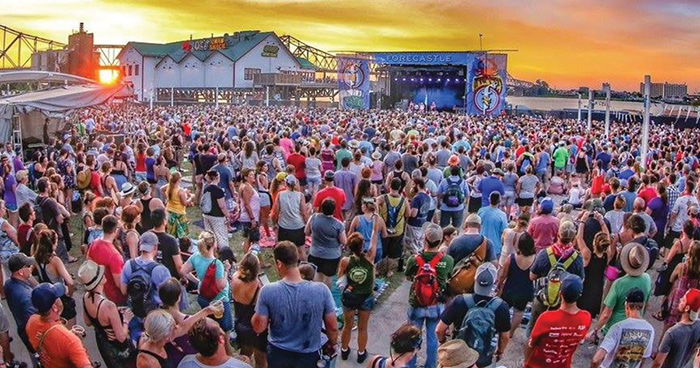 Where should I stay for Forecastle in Louisville?
Hotels often sell out, are expensive, or can not accommodate your group. I recommend renting a condo out on AirBNB! Somewhere in the Highlands neighborhood is good. Both condos advertised on this website sleep up to 6 guests EACH. If you were to book both condos, you could sleep a group of 16.
For parties of 6 or less, I have had guests in previous years say they loved this Swanky 2 Level Condo. The other option directly next door with more high end finishes is The Corner Penthouse Condo.
When is Forecastle 2023?
The dates would have been May 26th – May 28th in 2023. Unfortunately it was announced via their website that the festival would this coming year. be taking a pause. Read https://www.forecastlefest.com or the message below.
Forecastle Festival will be taking a pause in 2023. It's incredible to see what this festival has become and how the Louisville community has grown around it over the past 20 years.

There are some things that we want to work on and improve for the future, so we're going to take some time to strategize and determine the best path forward for the festival.
Below was the 2022 Forecastle lineup. We look forward to Forecastle returning to Louisville in 2024.
What is Louder Than Life?
Louder Than Life is an annual rock festival that takes place in Louisville, Kentucky, United States. It is produced by Danny Wimmer Presents. Originally hosted at Champions Park, it moved to the Highland Festival Grounds at the Kentucky Exposition Center in 2019. The first festival was in 2014 and lasted two days. It was eventually expanded to three. In 2021, the festival was expanded to four days. Two festivals were cancelled: 2018 due to bad weather and 2020 due to the COVID-19 pandemic. The festival is known for featuring whiskey, craft beer, gourmet food, and multiple exhibits.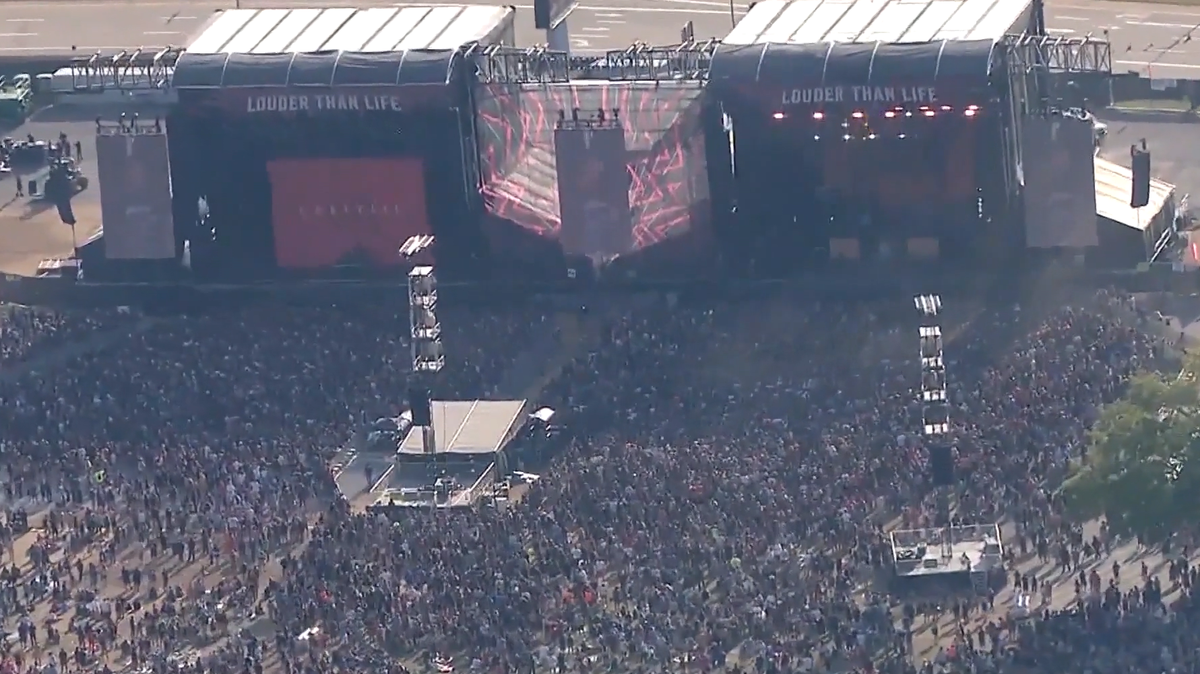 Where should I stay for Louder Than Life in Louisville?
Getting a vacation rental from a site like AirBNB or VRBO is the best. For parties 6 or less, check out the Penthouse Condo or the Swanky Condo. For a group of up to 12 people, book both of the condos here.
When is Louder Than Life 2023?
The dates are September 21nd – September 24th, 2023. Information and tickets can be found at: https://louderthanlifefestival.com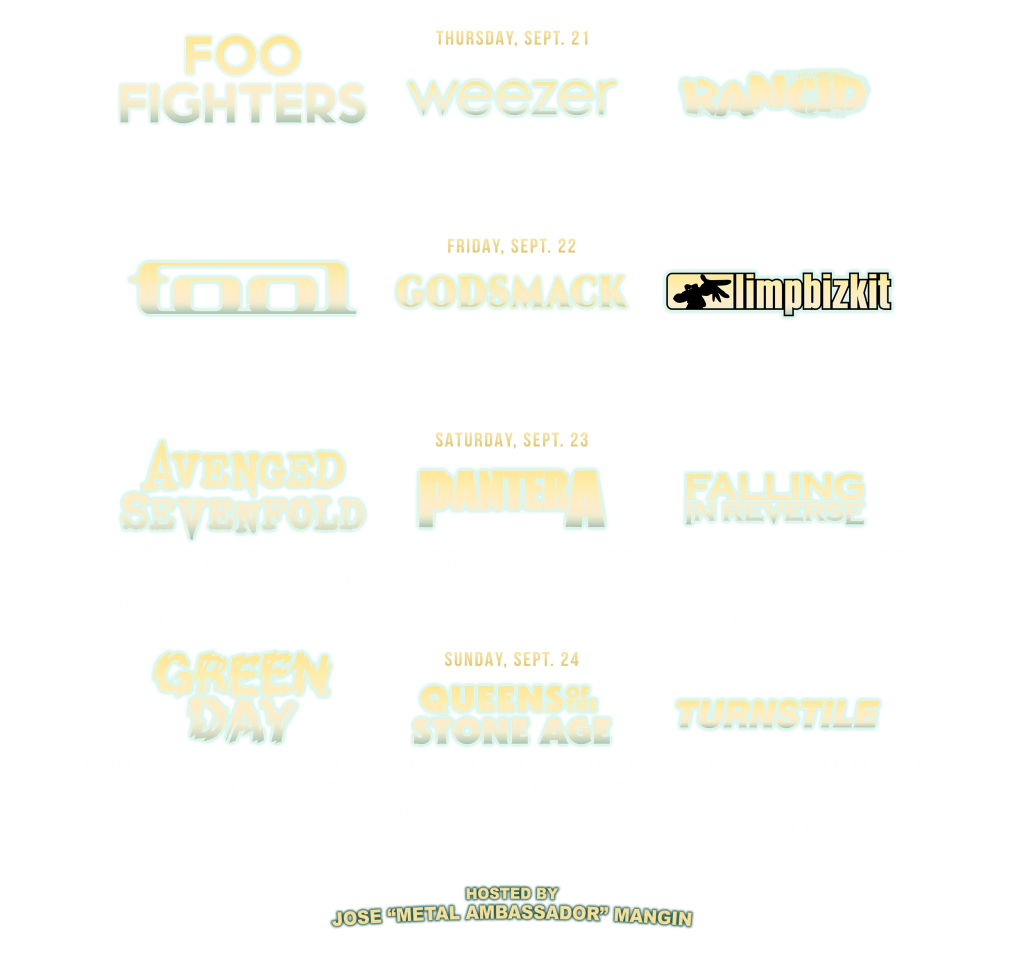 What is Bourbon and Beyond?
Bourbon & Beyond is an outdoor music festival with some of the top artists performing in the country. The venue is located on the Highland Festival Grounds at the Kentucky Expo Center.
When is Bourbon & Beyond 2023?
Bourbon & Beyond is a 4 day event from Thursday September 14, 2023 to Sunday September 17, 2023.
Check out this year's Bourbon and Beyond 2023 lineup below.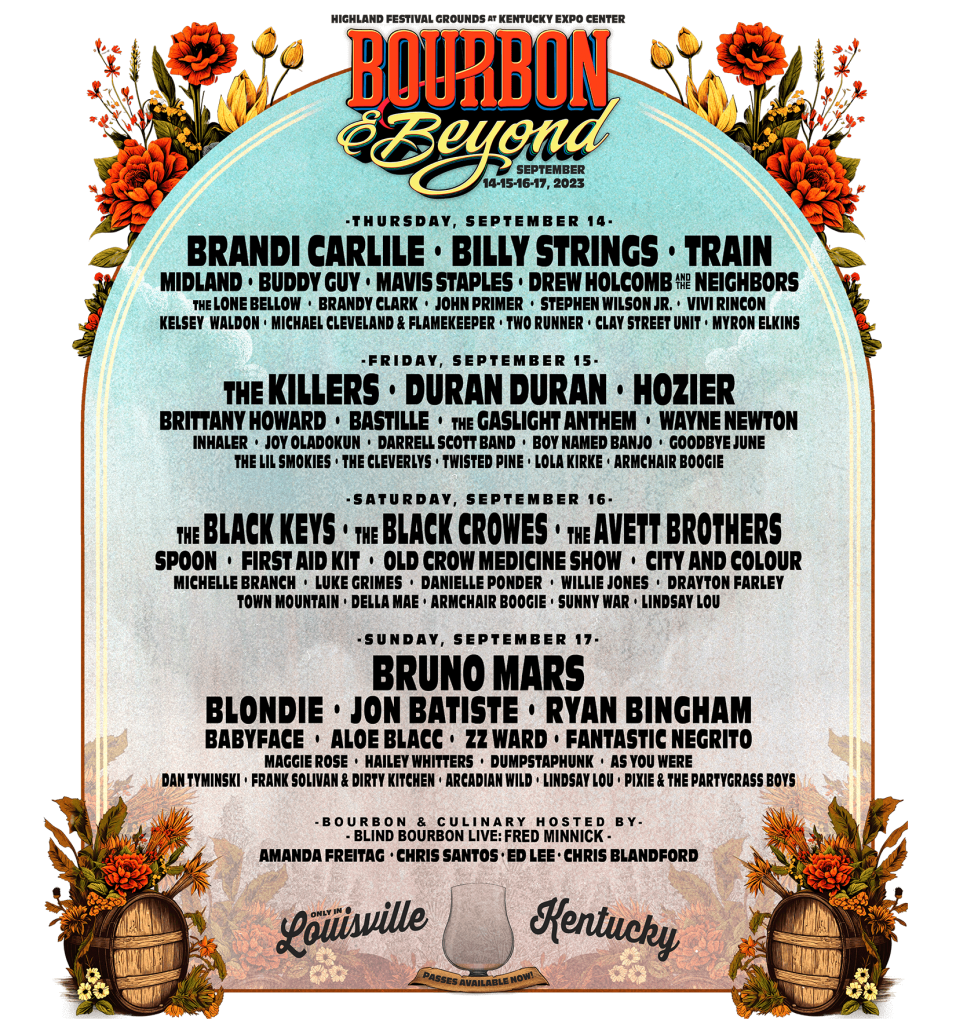 Where should I stay for Bourbon & Beyond festival?
The festival is at the expo center. If you are not camping on the grounds, I highly recommend staying in The Highlands or even Downtown. Although both of these locations are about 5 miles from the festival, you will have the after-parties/night life/best restaurants available to you within walking distance. The area within walking distance to the KY exposition center can be a little boring and some areas are a bit seedy.
If it is available, I recommend this Swanky 2 Level Condo for parties up to 6 people which is walking distance to Bardstown Road and all the fun! The other option is the Penthouse corner condo unit right next door.
Map of Festival Grounds