If you are booking a condo advertised on this website than you are within walking distance to Bardstown Road which is also known as Restaurant Row! This eclectic strip contains some of the best dining options in derby city from casual to fine dining.
Where should I stay to be centrally located to the best food in Louisville?
I strongly recommend staying at a rental in Louisville's most iconic neighborhood known as The Highlands. This walk able area is very historic and safe! And unlike downtown and the tourist trap known as 4th Street Live, you won't be seeing any hotels in this area! You truly will be living like a local.
Best Breakfast & Brunch Spots in Louisville
Walking Distance from a Highlands condo listed on this site…
Big Bad Breakfast – Just opened in 2022, just a few hundred feet from a condo on Barret Ave.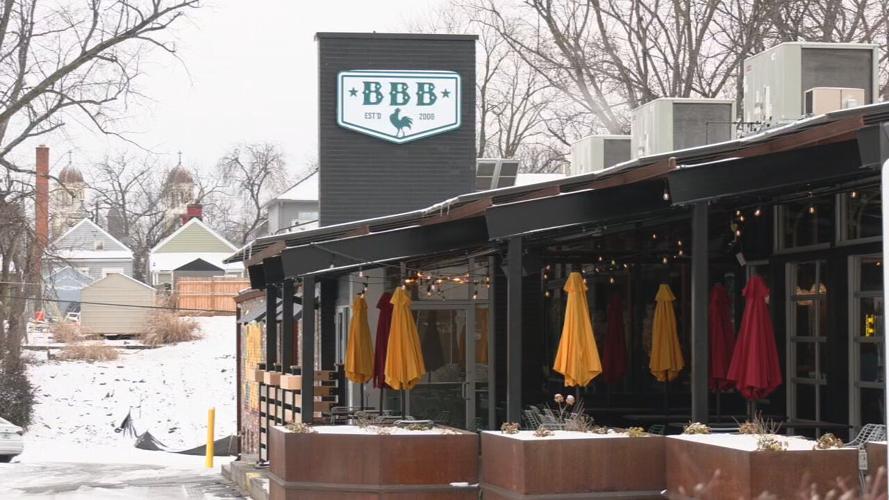 Highland Morning, and Gralehaus are all local favorite breakfast spots as well. The Fish House across the street serves breakfast on Saturday and Sunday.
And for Breakfast/Brunch with a short drive…
Le Moo -A delicious steakhouse at night but the brunch from 10AM – 3PM has been a river city favorite for years.  On Sundays, enjoy a fantastic drag show. It is recommended to make reservations for the Le Moo Drag Brunch which is at 11AM and 1:30 PM.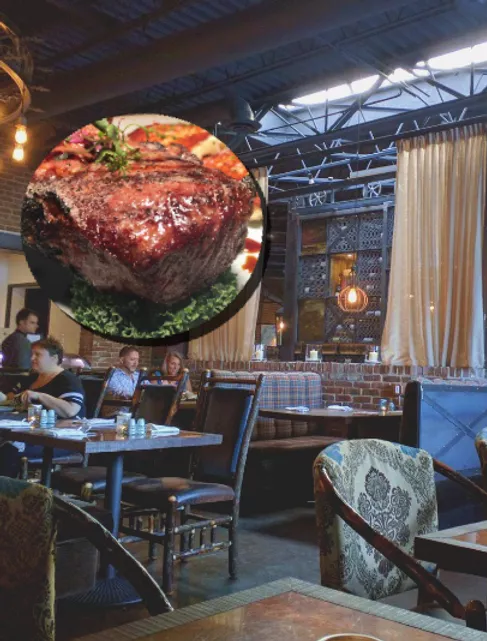 The Café / Morning Fork / Wild Eggs / Biscuit Belly / First Watch / Toast On Market / Chik'n And Mi / Eggs Over Frankfort
Best Lunch & Dinner within WALKING range in Louisville:

The Fish House – 1310 Winter Ave
150 feet. Good fish platters, sandwiches, beignets, & offers weekend breakfast https://www.fishhouselouisville.com/
Barret Bar & Grille – 1012 Barret Ave
50 feet directly across the street in front of the condo building. Huge dive bar with nice outside patio. Features several pool tables and great bar food. 21+ only allowed inside. https://www.facebook.com/BarretBar/
O'Sheas Irish Pub – 956 Baxter Ave
Only an easy half-mile walk. One of my favorites for casual bar food with a large venue & some of the best outdoor patio seating. Extends in the back and during major holidays usually has a themed back-bar with clever cocktails. Good nightlife atmosphere and weekends live music. All ages allowed in but weekends usually after 10PM it turns to 21+ Menu: http://osheaslouisville.net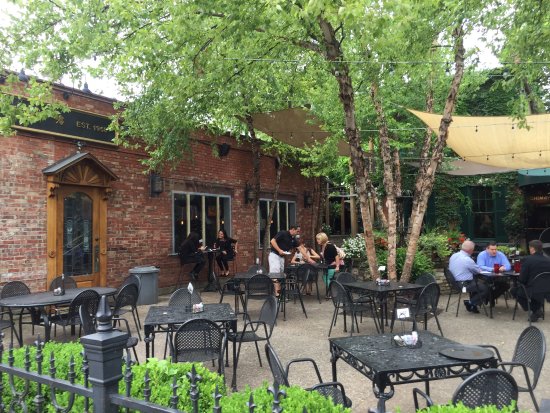 El Nopal – 962 Baxter Ave. Standard sit down chain Elnopalmex.com/baxter/
Taco Luchador – 938 Baxter Ave
Nice quick lunch. Tasty tacos & tortas https://el-taco-luchador.com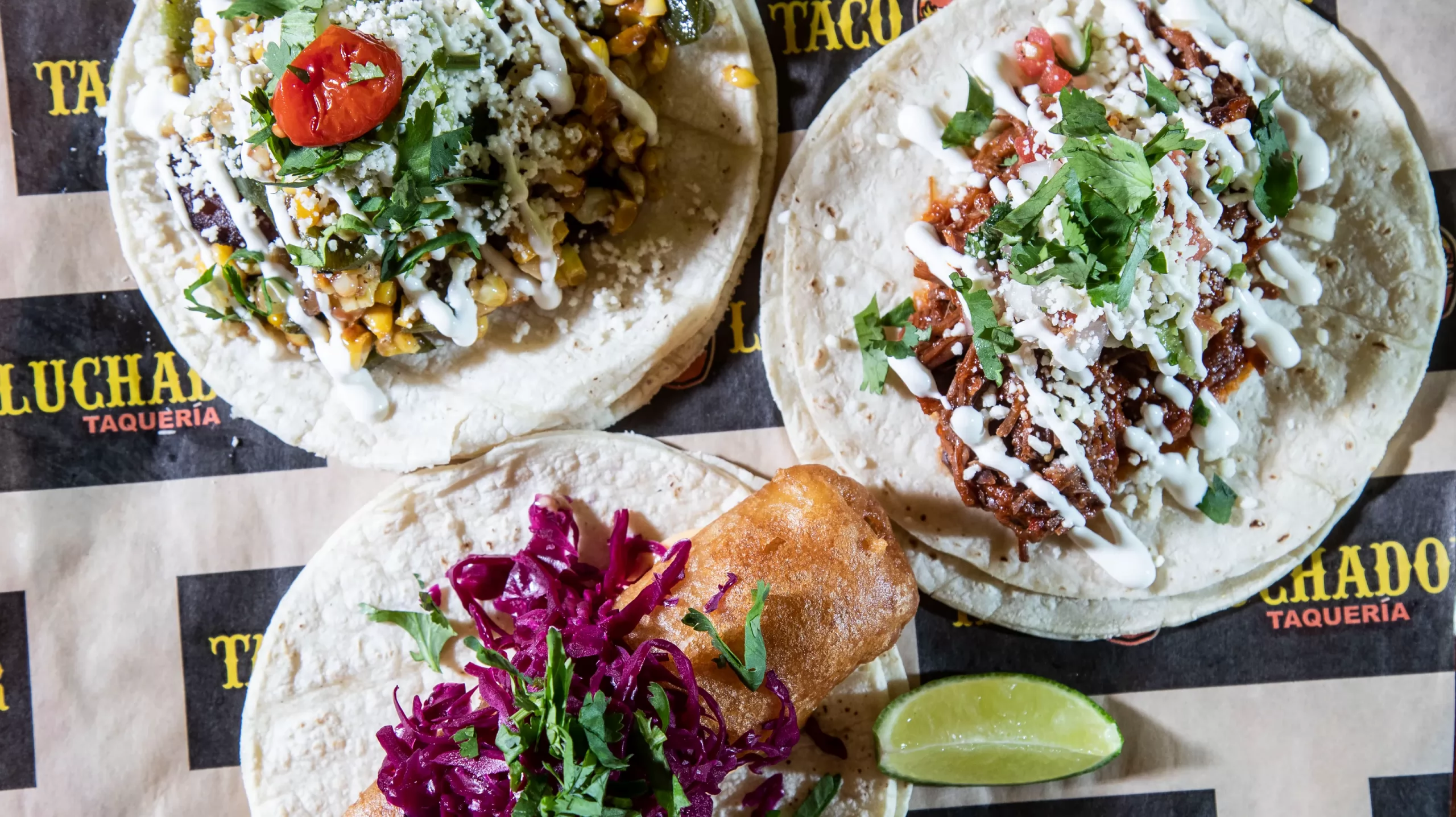 The Village Market Food Hall – 712 Brent Street NEW! 6 local independent food options all under one roof (Bunz Burgers, Jeff's Donuts, Sarap Filipino Eatery, Ramble, & Taco Rito) VillageMarketFoodHall.com
Jack Fry's – 1007 Bardstown Road
Upscale & intimate. A little pricey but worth it for a special occasion. Nice ambiance and live jazz. Recommend making online reservations through Open Table. http://jackfrys.com
GOGi 1055 Korean BBQ – 1055 Bardstown Road
Cook the food at the table, if you haven't had K BBQ, I highly recommend it!
https://l.ead.me/GOGi-1055-menu
The Village Market Food Hall – 712 Brent Street
NEW! Just a short walk down the road in Paristown, this building features 6 local independent eateries all under one roof. Options include: Bunz Burgers, Jeff's Donuts, Sarap Filipino Eatery, Ramble, & Taco Rito) VillageMarketFoodHall.com

Dragon King's Daughter – 1126 Bardstown Road
Asian-influenced tacos & quesadillas, creative sushi offerings & happy-hour deals in casual digs. https://www.dragonkingsdaughter.com/
Ramen House- 1250 Bardstown Road Next to Movie Theater in Mid-City Strip Mall
Flanagan's Ale House – 934 Baxter Avenue
Casual spot with a collegiate following & shady patio features a huge selection of craft beers, pizza & burgers. Good brunch on weekends too! Website/Menu: https://flanagansalehouse.com/
LouVino Highlands Restaurant & Wine – 1606 Bardstown Road
Chill fashionable hang out, southern style small plates and showcasing over 70 wines by glass. https://louvino.com/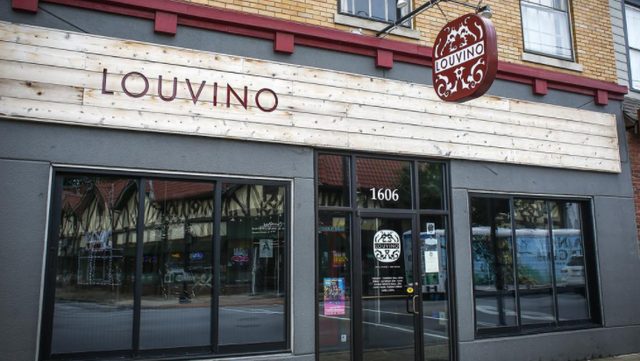 Cafe 360 – 1582 Bardstown Road
Quirky hangout that is open 24 hours a day. Offers strong drinks, pub grub & an extensive hookah selection in arty digs.
The Fat Lamb Modern Kitchen & Bar- 2011 Grinstead Dr. Fatlamblouisville.com/
Coffee, Tea, and Fast Food In Walking Distance from a condo advertised on this site: Haraz Coffee House, Heine Brothers Coffee, Quills Coffee, Sis Got Tea (support black and woman-owned), Starbucks, Wendys, J Gumbos, Chipotle, Jimmy Johns, Starbucks, Taco Bell, Raising Canes, McDonalds, Subway, Skyline Chili
Other Recommended Louisville Restaurants with a SHORT DRIVE:
La Bodeguita Cuban Restaurant- 725 E Market St
Located downtown in a big yellow building that you can't miss. One of my favorite places in Louisville. Classic Cuban cuisine, authentic artwork, & refreshing cocktails. Has several rooms (live music, outside patio, cigar lounge, bar table tops, etc.) you can just show up but I recommend to make reservation if want a specific area: Labodeguitademima.com/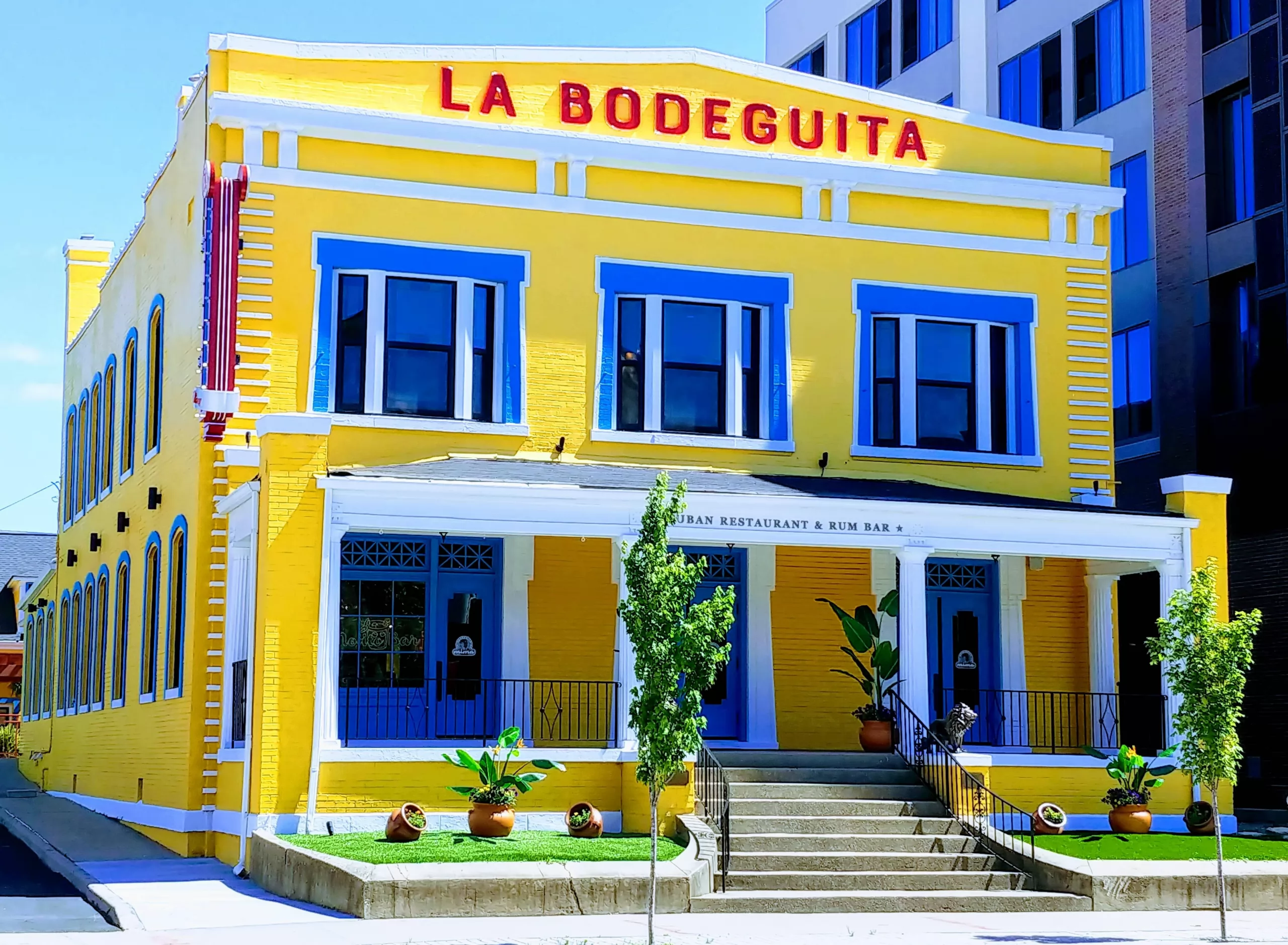 Copper and Kings – 1121 E Washington St
Very unique industrial-chic distillery of brandy, gin & absinthe located in Butchertown. Has tours available, but also has a roof top bar/restaurant that you can see downtown from. Reservations/Menu: Copperandkings.com/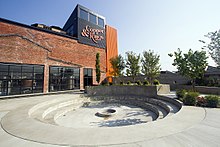 Mussel & Burger Bar – 113 S 7th St
Great food near the Slugger Museum. I opt for the CEO Burger w/ foie gras. Afterwards, be sure to walk right over and through the 21C Museum hotel to look at some free contemporary artwork! Mussel-burger-bar.com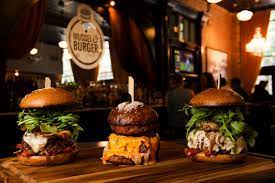 Agave & Rye – 426 Baxter Ave
Elevated traditional Mexican street faves, epic tacos & 90+ tequilas.  https://agaveandrye.com/
Bourbons Bistro – 2255 Frankfort Ave. Atmospheric spot offering plenty of bourbon & creative, seasonal Southern fare in an 1877 building. Frankfort Ave also has a nice strip of things. https://bourbonsbistro.com/
8UP Elevated Drinkery & Kitchen – 350 W Chestnut St
Roof top dining experience downtown, on the 7th floor of the Hilton Garden Inn. Nice outdoor views of the city. In the colder seasons, they have heated igloos you can reserve! https://www.8uplouisville.com/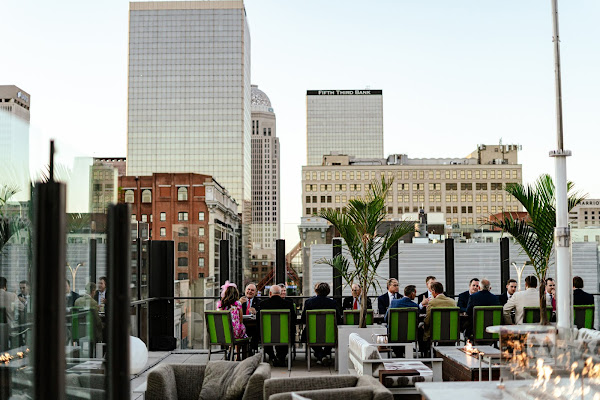 Tikka House Indian Restaurant – 3930 Chenoweth Square
Located in St. Matthews about 5 miles. My favorite Indian eatery w/ best Chicken Tikka Masala! Tikkahouseindianrestaurant.com/ (If you want an Indian restaurant in walking distance, check out Kashmir @ 1277 Bardstown Road)
Chik'n & Mi – 1765 Mellwood Ave. I love this place! Asian-style fried chicken, noodles, & amazing brunch selection! Chiknandmi.com/
Additional honorable mentions elsewhere in the city: Hammerheads, Merle's Whiskey Kitchen, Brazerios (A all-you-can-eat Brazilian steakhouse experience), Doc Crow's Southern Smokehouse, Havana Rumba, 80/20 at Kaeleins, Repeal-Oak Fried Steakhouse, & Game Restaurant which has gourmet wild meat like kangaroo, gator, duck, antelope, lamb, etc.
Best Pizza in Louisville Kentucky
Spinelli's Pizza – 502-568-5665 – https://spinellispizzeria.com/ Open until 5 AM
Goodfellas Pizzeria – 502-398-5704 – https://goodfellaspizzeria.com Good bar!
Jake and Elwood's – 502-690-2167 – https://jakeandelwoods.com Chi Deep Dish!
The Post – 502-635-2020 – https://www.thepostlouisville.com/ Locals love it!
Wick's Pizza – 502-458-1828 – https://www.wickspizza.com/
Impellizzeris – 502-454-2711 – https://impellizzeris.com/
DiOrio's Pizza– 502-614-8424 – https://diorios.pizza/highlands/
Derby City Pizza – 502-384-4777 – https://www.derbycitypizza.com/
Pizza chains such as Dominos, Papa Johns, & Pizza Hut all deliver and will find the address usually without issue. Also download the mobile apps DoorDash or Uber Eats to get access to 50+ restaurants for delivery.